venice artist's studio
location: venice, california year: 2012 size: 500sf status: built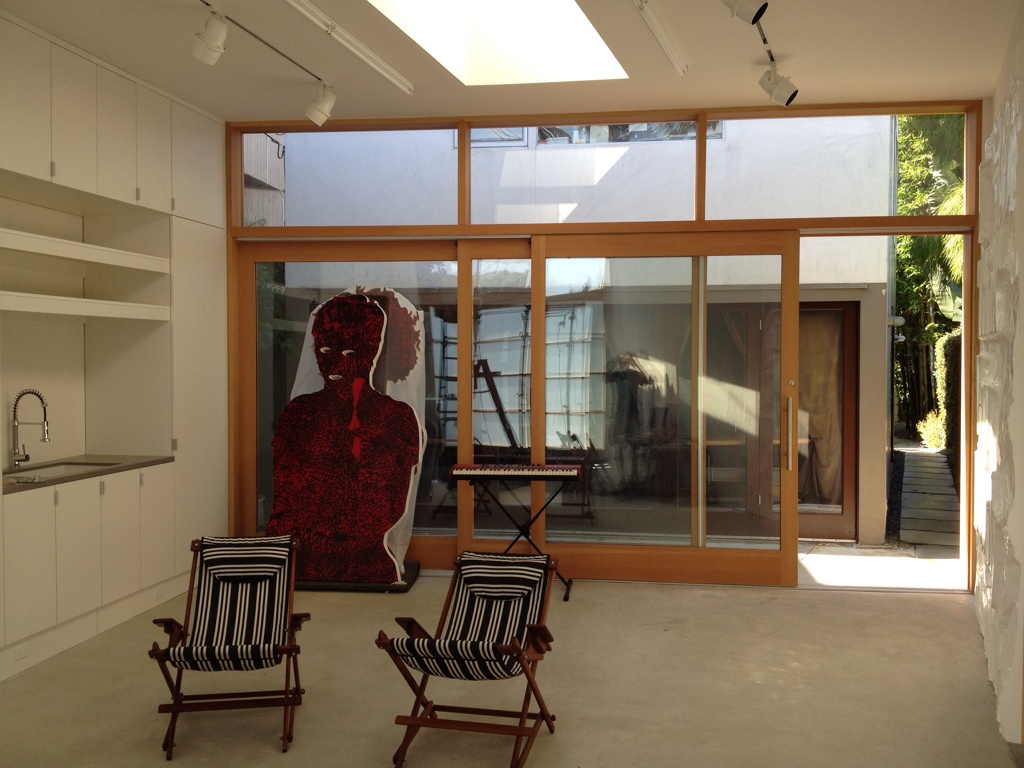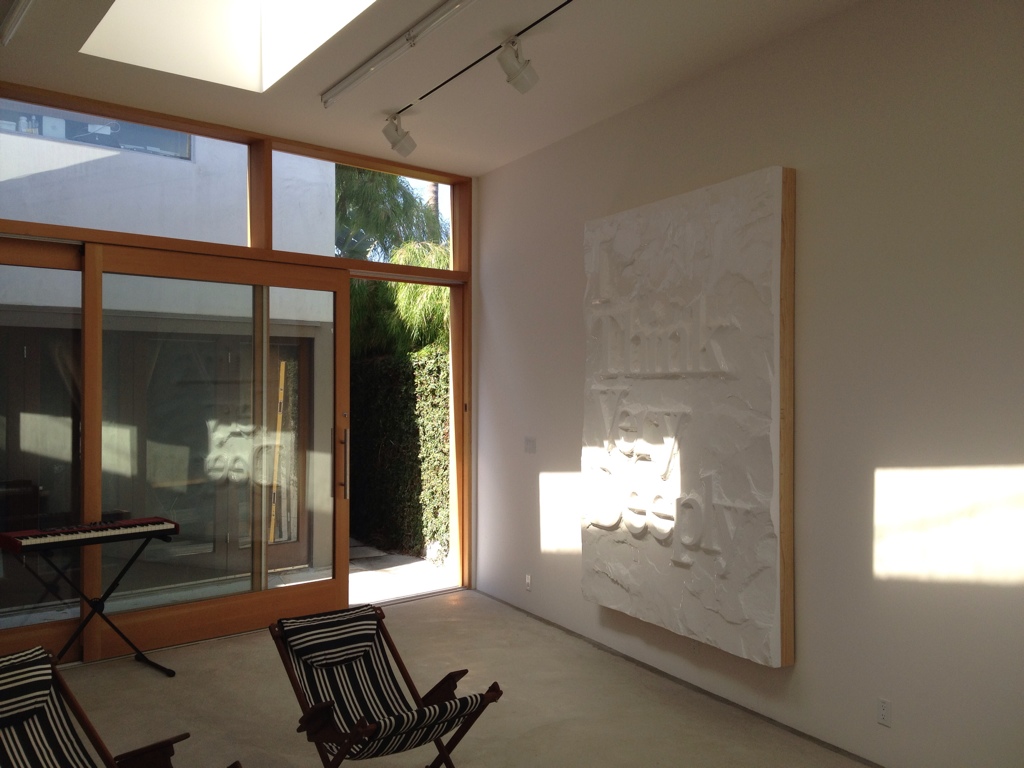 This small, simple, light-filled studio for a well-known artist maximizes every available inch of space. This is one of several small interventions completed for the client's art compound in Venice.
The program was a compelling one in that it required tremendous flexibility as the space needed to be equally suited for video and sound production, large-scale painting and sculpture, and to serve as open-house gallery space for showings that spill-out onto the courtyard beyond. As a result, the redwood-clad trapezoidal volume can be opened on both ends via oversize sliding glass doors, while the interior features ample daylight, hard-wearing surfaces, and gallery-quality lighting. A full-height wall of cabinetry, painted to match the walls and ceiling, provides concealed storage for supplies and prep space for weekend events.